Video is rapidly becoming one of the most popular content formats around, aided in part by the rise of DIY video editing software and ubiquitous smart devices on which to view them.
If you want to increase video engagement, increase site traffic, and showcase your brand quality, video is how to achieve it.
As video soars in popularity, its importance as an SEO factor has risen too. Consequently, it's important to get the details right so your video gets seen by the right audience and increases your SEO value at the same time.
With that, read on to learn five SEO tips that will boost the effectiveness of your video marketing.
Consider the relationship between your video and your site UX
Optimising your content for mobile is essential for every industry. With smartphone internet usage on the rise, a non-optimised website will fall at the first hurdle.
The same applies to your video content too. Strive to create responsive videos that, when uploaded to your website, will work across smaller screens on a range of devices. In the same vein, you should ensure that when the video is played or paused, it won't impede the user's journey around your website — for instance, if it automatically plays when scrolled past.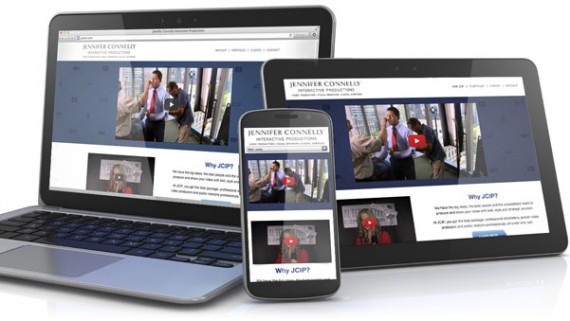 Image Trillion Creative
If your video negatively impacts your visitor's experience, you will increase your bounce rate. This impacts your on-page engagement metrics, which in turn affects your SEO.
Here are a few elements that can enhance your video's UX:
Subtitles
Shorter video length
Compressed file size
One video per page
Animations rather than recorded video
It's worth remembering to check your uploaded videos on a regular basis. Stale web pages, broken links, and other elements can impact overall UX, increasing bounce rate as a result.
The same applies if you embed your videos from YouTube. Videos get taken down all the time, so be sure to check yours regularly.
If you're uploading video content onto a social platform, always use subtitles or captions (that users can toggle on and off) and follow each platform's video specifications.
Create content that your audience actually wants to watch
The best video marketing strategies are those that are geared towards content that your target audience actually wants to watch. The more interesting or engaging a video is, the longer your viewer will stay watching. This increases your video watch time (an important video ranking factor), which then increases your video marketing SEO value as a result.
When it comes to actually finding out what your target audience wants to watch, it all starts with keyword research.
Keyword research reveals the most searched for terms around your business keyword. This gives you an insight into what people actually want to watch in relation to your business and industry.
Conduct comprehensive keyword research using a video marketing tool such as Soovle and use it to inform your video content calendar for the year.
Image Soovle
It's worth dividing these by seasonality too. For instance, you will likely see a spike in Christmas-related queries as the festive season approaches. Make sure your calendar is populated throughout the year so you can create video ahead of time, ready for sharing as the event draws near.
Use your video to increase cross-platform traffic
Your video marketing does not exist in a silo. It is part of a wider web of marketing that is used to direct your audience where you need, either on your website, on social, or elsewhere. This gives you the opportunity to share SEO value across channels by encouraging viewers to visit other parts of your online presence.
As an example, you might share a video that showcases elements of your brand behind the scenes. You could create a Highlights reel and direct viewers to your Instagram to view them all. This encourages cross-pollination across platforms that increases your traffic broadly across your online presence.
Image Later
As another example, let's say your video is educational in nature, a short clip used to elaborate on a pain point that your target audience experiences.
Build a comprehensive knowledge base with a free tool like Crisp that expounds on the points highlighted in the video and, once your viewers' interest has been piqued, direct them towards it. Hosting this on your website keeps them onsite too, further enhancing your actual site's SEO into the bargain.
Add trackable links using a tool like Bitly into your video caption to monitor clickthrough rates from each video. This lets you identify what kind of video works best so you can tailor your efforts for better results further down the line.
Make the most of your video metadata
Completing your video's metadata is a quick task, but it can have a dramatic effect on your SEO. Much as you'd optimise your web pages URL, title, meta description, and so on, so too should you populate your video's metadata with suitable keywords and information.
YouTube offers the following fields to complete:
Title
Description
Thumbnail
Video tags
Create a custom thumbnail that makes your video look appealing — like meta descriptions, these aren't necessarily a ranking factor but they encourage engagement, so they do play a role in your SEO.
Naturally, your title should include your head keyword. Don't stuff it — include it naturally to avoid a spammy-looking title.
Your video description should keep your viewer engaged, with relevant information and useful outbound links included below.
There is a growing school of thought that points to accessibility as a factor in SEO across the board. For video, this means including subtitles and transcripts to help viewers with disabilities better engage with your video.
Cascade your video across all your channels
Simply uploading a video to your website or YouTube channel isn't enough. Views and engagement play a part in your video's SEO value, and if you want to enhance those factors, you need to actively share your video to get it noticed.
Image Facebook
Naturally, you should cascade your video across a plethora of other channels, including email, social, and push notifications. You likely already share on social, but consider the role your captions play in this too.
Increase engagement by inviting people to comment on and share your video. Leave an open-ended question at the end of your captions to boost engagement and actively encourage follower input.
As well as cascading videos out across multiple channels, you should also increase a video's accessibility by tailoring it to different platforms.
For instance, It's worth chopping longer videos down and editing them into shorter, bitesize clips for social. As well as catering to each platform's upload specifications, it also accounts for the comparatively shorter attention spans forced on by the abundance of content on social.
Edit your video for each platform, and you'll enjoy increased views and engagement as a result.
Creating video is easier and more accessible than it's ever been. But creating great video with strong SEO visibility requires time and effort. Follow the video marketing tips above and craft a stellar video that gets seen in 2020.
Rodney Laws is an ecommerce expert with over a decade of experience in building online businesses. He's worked with the biggest platforms in the world, making him the perfect person to offer advice on which platforms to build your website with. Check out his reviews on EcommercePlatforms.io and you'll find practical tips that you can use to build the best online store for your business. Connect with him on Twitter @EcomPlatformsio.